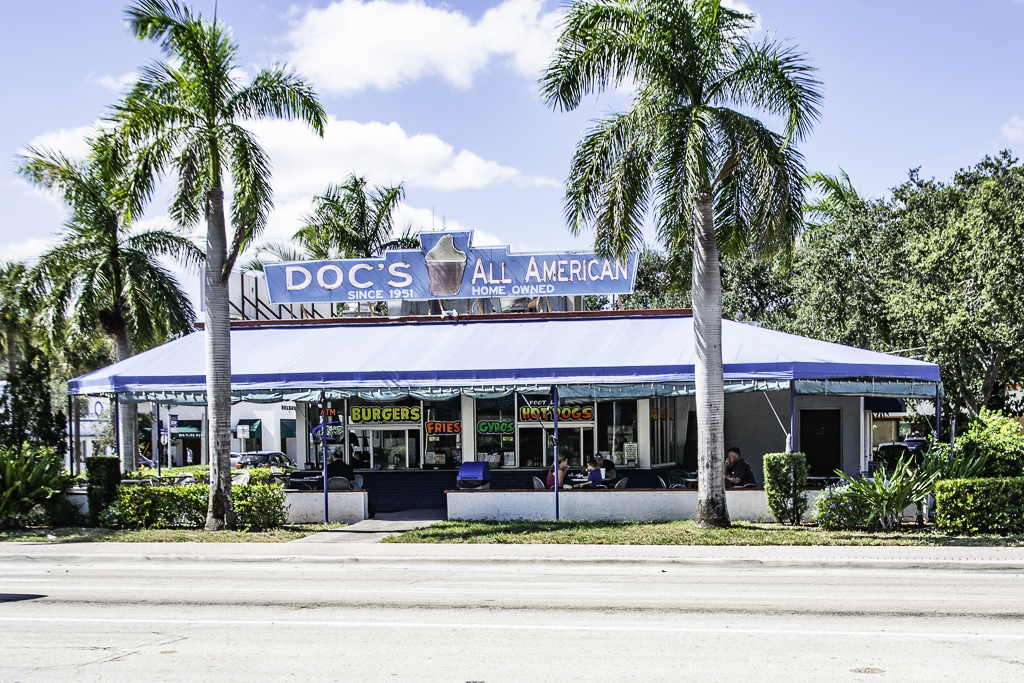 I've been self-isolating for the past year because of the pandemic, so I had no idea that Doc's All American had been closed after 70 years! Located in Delray Beach, Florida, this has been more than an ice cream and burger jointS. It is a true historical landmark. Since its opening in 1951, young and old are rarely able to pass by the Atlantic Avenue without stopping for one of Doc's famous hand-dipped cones. I certainly couldn't and neither could two of my characters, Sam and Mackenzie, in my medical thriller Silent Survivor. In fact it was sharing burgers and fries at Doc's that sparked their romance!
When I read in this week's newspaper that after sitting empty since last February, the new owner, MDG Partners, is planning to refurbish and reopen, I was delighted. Apparently that is dependent on registering Doc's as an historic designation which the city of Delray supports. If all goes through, the new Doc's will include indoor seating.
So keep fingers crossed that they bring back the best of Doc's because. believe me, there is nothing as good as Doc's chocolate sprinkles on a swirl.