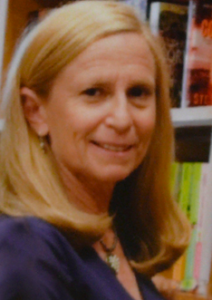 Deborah Shlian is a physician, healthcare consultant and author of numerous nonfiction articles and books as well as seven award winning medical mystery/thrillers, three co-authored with her husband, Joel.
Their first novel, Double Illusion, won rave reviews from the LA Times and was optioned for film.
Their second book, Wednesday's Child, was compared to Mary Higgins Clark.
Their third novel, Rabbit in the Moon is in hardback, on eBooks and Audiobook and has won numerous awards including the Gold Medal for Genre Fiction, Florida Book Award, Silver Medal for Mystery Book of the Year from ForeWord Magazine and First Place, Best Thriller 2009, Royal Palm Literary Award from Florida Writers Association. The Audiobook version won Honorable Mention at the San Francisco Book Festival.
Deborah has co-written a series with fellow physician Linda Reid. Dead Air and Devil Wind are the first two in the Sammy Greene series. Both books won First Place, Best Thriller  Royal Palm Literary Award from the Florida Writers Association (2010 Dead Air, 2011 Devil Wind). The third in the series, Deep Water was published in 2019. It was a Finalist for the Royal Palm Literary Award in the unpublished thriller category and a Semi-Finalist for Kindle eBooks in 2020.
Silent Survivor, a military medical mystery/thriller was written by Deborah alone. Published in 2018, it won several literary awards including First Place, Best Thriller, Royal Palm Literary Award; Best Book Awards Finalist AmericanBookFest.com, and Silver Medal President Book Award from the Florida Authors and Publisher Association.
All of Deborah's novels lend themselves to book club discussions. She has been a featured speaker at libraries, conferences, and community events. She belongs to the Authors Guild, Mystery Writers of America, Sisters in Crime, Florida Writers Association, and International Thriller Writers. When not busy writing, she enjoys traveling, tennis, yoga and photography.