In these trying times, everyone is looking for ways to distract us. For those of you who enjoy Audiobooks, as long as they last, I am giving away PROMO codes for FREE downloads from Audible of my award-winning medical thriller, SILENT SURVIVOR. Laura Wills Mooney, the narrator, is a experienced actress.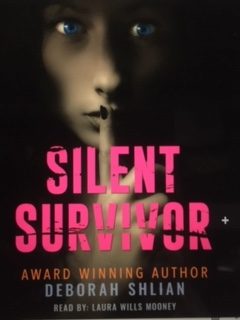 Just email me at shlianbooks@gmail.com.
And if you enjoy the book, please write a nice review on Amazon.